---
[ここから本文]

Residence of the late Tetsujiro Haruta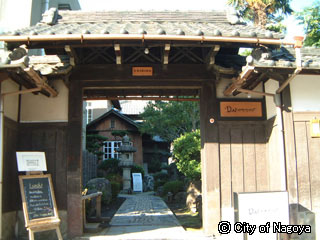 Built: 1925
Designing architect: Goichi Takeda
Cultural asset: Historic buildings
Address: 8, Chikara-machi 3-chome, Higashi-ku, Nagoya, Aichi
Telephone Number: 052-972-2732
Admission: Free
Open: 10:00-15:30
Closed:Mondays and Fridays
Outline
An elegant Western-style building that hints of the remnants of the art nouveau movement, this was the home of Tetsujiro Haruta, successful ceramics merchant and founder of Taiyo Shoko Co., Ltd. It is said that Haruta engaged Goichi Takeda to erect the residence. >From 1947 to 1951, the Tetsujiro Haruta residence was taken over by the US military as the headquarters for the 5th Air Squadron. These days, the building is separated into two parts: one, the French restaurant Dubonnet, while the other is open to the public for viewing. Please note that the viewing entrance is at the rear of the building, and Dubonnet is not open to the public for viewing purposes.
Access
<City Bus> 5 minutes' walk from "Shimizuguchi" or "Shirakabe"
<Subway> 15 minutes' walk from "Shiyakusho"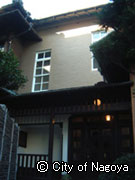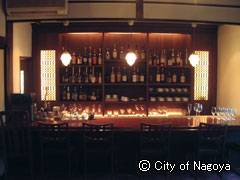 [end]