---
[ここから本文]

Former Sasuke Toyoda Residence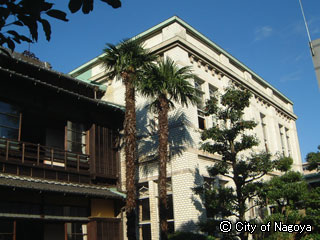 Built: 1923
Cultural properties: Historic buildings
Address: 8 Chikara-machi 3-chome, Higashi-ku, Nagoya, Aichi
Telephone number: 052-972-2732
Admission: Free
Open: 10:00-15:30
Closed:Mondays and Fridays
Guides: Volunteer guides are available between 10:00 and 15:00 on Thursdays (no set tour times)

Outline
This was the home of Sasuke Toyoda, younger brother of the so-called "king of inventors" Sakichi. At the time, Sakichi had a residence in Nagahei-cho, while Kiichiro and Risaburo resided in Shirakabe-cho; and while the gate and fence of Risaburo's place remain, Sasuke's is the only Toyoda residence remaining. A rarity for its time, the house is a Western-style wooden design, and features lights on the first floor shaped like lotus buds, as well as hanging decorations and air vents that incorporate the word "Toyota" into a crane motif.
Access
<City Bus> 5 minutes' walk from "Shimizuguchi" or "Shirakabe"
<Subway> 15 minutes' walk from "Shiyakusho"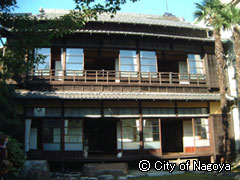 [ここまで本文]