---


Traffic access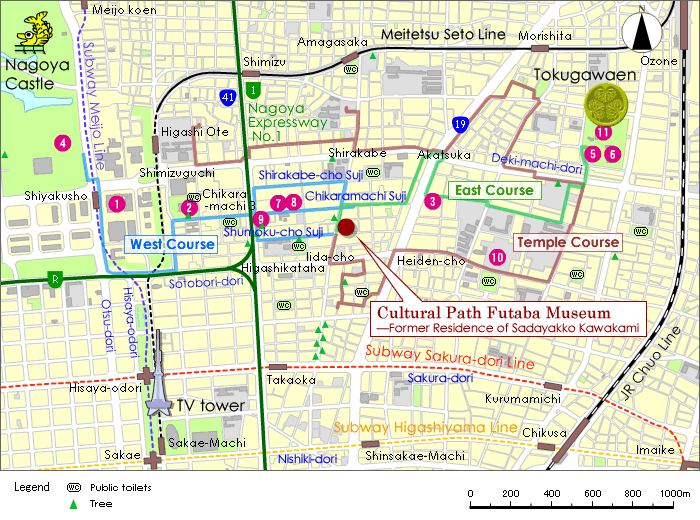 This map is a reproduction of digital map 2500 (Spatial Data Infrastructure) issued by the Geographical Survey Institute with the permission of the Director of the institute (permit no. Hei16-SOFUKU-548)
West course (approx. 60 mins.)

After strolling through the residential areas of the Shumoku-cho Suji, Chikara-machi Suji and Shirakabe-cho Suji with their lovely houses of Taisho-Period romanticism, this scintillating course takes in the Nagoya City Archives and the Aichi Prefectural Government Building and Nagoya City Hall.

East course (approx. 40 mins.)

The east course sweeps through the old main road and takes in the Nagoya Ceramics Hall, Tokugenji Temple and Tokugawaen.

Temple course (approx. 120 mins.)

This route virtually drips with history and culture, taking in shrines, temples and churches.
[end]